I need to constantly remind myself how much I love Christmas! All the endless lists for the Christmas lunch arrangement, guest list, menu...my husband and I are not in agreement over the menu... I am threatening to cook! My poor guests if i have to actually live up to my threat... and the shopping! I have a gift for each guest, wrapped of course, plus gifts for family in France and in the US, Interieurs team, everyone who helps with my house from the housekeeping to gardening etc... I also need to add I have no patience standing in line. This past weekend was spent hopping from store to store shopping for gifts and bathroom tiles and accessories, bathtubs, sink... anything needed for a bathroom. A small guest bathroom needed fixing and ended up being gutted. I had one day to design the bathroom, layout the plan, specify all plumbing and electrical components and fixtures, all floor and wall covering by this morning.
All specs are ready, I kept it simple, white and modern... will show you the finished product when it is all done.
Meanwhile, I think I will finish my shopping are Interieurs! Enjoy my curated gift guide, hopefully my friends and guest will too...
As we say in French,

Bonne Fetes

!
Interieurs Holiday Gift Giving Guide 2011
Vintage Suzani Pillows $345
Amethyst by Christopher Marley $260
Glass Sculptures with Stand $490 each
Collectors Vase Candles $60 $110 $250
Purple Urchin Stemware $33 each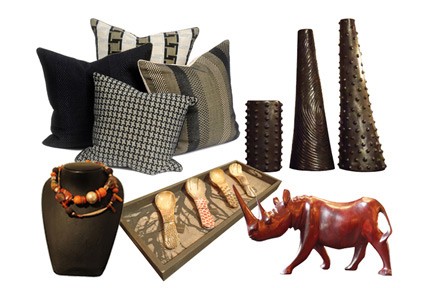 Woven Pillows by Aissa Dione $170 - $260
Kpando Pottery $79 - $195
Hand-Carved Mahogany Rhinocerous $490
Horn Salad Servers $60
Driftwood Serving Tray $250
Jaana Necklace made in Thailand $545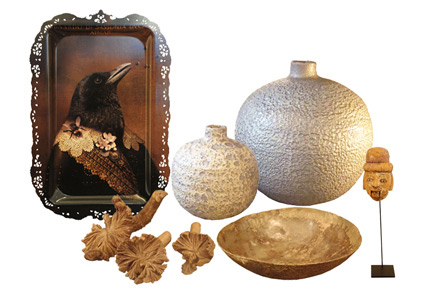 Bernardo Serving Tray $195
Globus Fossil Vases $70 / $140
Antique Burmese Puppet $290
Rustic Metal Bowl $85
Ceramic Volcano Flowers $66 $150 $165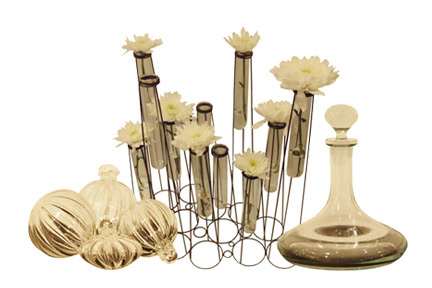 Handblown Glass Ornaments $30 each
Test Tube Flower Vases $55
Crystal Decanteur $150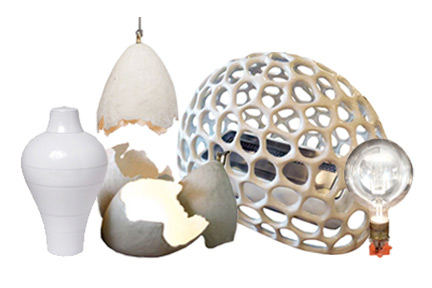 Avani Fireplace with screen $870
Vintage 3000 Watt Industrial Bulb $250
Cream Egg Table Lamp or Pendant Light by Jose Esteves $1,250
Ming Tableware Set $195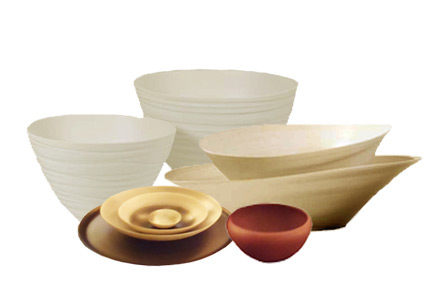 Rina Menardi Collection at Interieurs (please inquire)